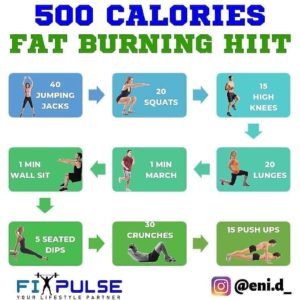 You can have the best of both worlds when it comes to burning fat and watching football at home. Whether you're a fan of the NFL or college ball, here are some tips that will help you get in shape while still enjoying your favorite sport:
1. Use Commercial Breaks for Exercise – During commercial breaks, take advantage of the time and do quick exercises like jumping jacks, lunges, squats, crunches, and push-ups. These exercises don't require any equipment other than yourself and they'll keep you active during commercials so you're not just sitting around eating snacks all day long.
2. Take Advantage of Halftime – Halftime is usually 15 minutes long which gives you plenty of time to go for a jog outside or do more exercises inside if the weather isn't cooperating. Put on your running shoes (or walking ones) and hit the pavement for a brisk walk/run before returning back inside to catch the second half.
3. Avoid Eating Junk Food – One way to ensure you aren't consuming too many calories from unhealthy snacks is to avoid them altogether. Instead, opt for healthier alternatives such as raw veggies with hummus dip, fruit slices with nut butter, roasted chickpeas, whole grain crackers with cheese spread, etc. Not only are these foods lower in calories but they also provide essential vitamins and minerals that will keep your energy levels up throughout the game without crashing afterwards due to sugar overload.
4. Drink Plenty of Water – Staying hydrated should be an important part of any workout routine regardless of whether or not you're watching football at home. Drinking water helps prevent dehydration which can lead to fatigue and make exercising difficult. Make sure there's always a bottle nearby so that you can stay refreshed as well as energized while keeping track of your calorie intake throughout the day.
Burning fat doesn't have to be complicated or boring; by following these simple steps you can enjoy watching football from the comfort of your own home while getting fit at the same time!