Unleash Paradigm
Introducing the game-changer of NFL predictions: Our powerful Artificial Intelligence technology is here to revolutionize your game day experience for FREE! Say goodbye to guesswork and let the future of football unfold before your eyes.
With cutting-edge algorithms and a proven track record, our AI predictions are designed to give you an unbeatable advantage. Imagine having your own personal football guru at your fingertips, tirelessly analyzing past performance, player statistics, weather conditions, and even team dynamics to forecast game outcomes with jaw-dropping accuracy.
Whether you're a seasoned sports enthusiast or just seeking a little thrill, our AI-powered picks will have you on the edge of your seat. Witness the magic unfold as our digital genius predicts the underdogs who will rise to glory, the shocking upsets that will leave everyone speechless, and the nail-biting finishes that will have you jumping out of your seat in excitement.
But that's not all! We take your passion for the game one step further by offering a host of interactive features. Dive deep into the world of NFL sports analytics, explore head-to-head team comparisons, and uncover hidden trends that could make all the difference in your betting strategy.
Don't hesitate, my friend, this exclusive opportunity won't last forever. Embrace the future of NFL game predictions and let our Artificial Intelligence bring unparalleled excitement straight to your living room—without ever breaking your bank.
Exploit your FREE access today and unlock a world where science meets football, where predictions come to life, and where you become the ultimate game-day champion. Join us now and let the power of AI take your NFL experience to a whole new level. The game is on, and victory is waiting—will you make the right call?
---
THE THREE MOST IMPORTANT PAGES ON THIS SITE EACH WEEK ARE:
2023-4 NFL Computer Game Picks:… (and TRACK RECORD)
AND
2023-4 NFL Computer Power Rankings:….
---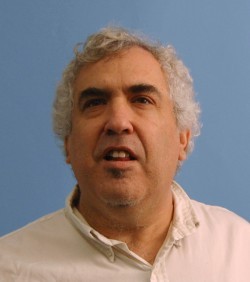 Robert Levinson aka "Winn Jones", FF-Winners machine learning and artificial intelligence expert, specializes in sports  forecasting and advanced probability analysis.  A UCSC Emeritus Professor, in addition to leading our research department, he is a Data Science  engineer.  His past clients include Affinaquest, Alphacet,  FMC,  IBM,  Manning and Napier,  Minnegasco, Textwise, University of Texas, and Vivomind. 
Email research@ff-winners.com or connect with him professionally at LinkedIn.
---



Need assistance? Please contact customerservice@ff-winners.com. We value our readers and business partners and strive to provide friendly and excellent support.