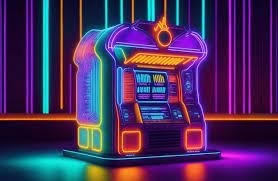 Slot machines have constant features in casinos all over the world. You often visit casinos to have a fantastic time but you might also be curious to know how slot machines really work. You may also be wondering if casinos are always watching you or if your activities are completely private.
In this piece, we will answer these questions and also look at some important things that you should know about casinos in general. Whether you are a gambler that enjoys playing slots or not, this piece will reveal the secrets of slot machines and hidden cameras all over casinos.
How Do Slot Machines Work?
The first thing you should know about slot machines is how they work. Slot machines operate with a technology called a random number generator or RNG for short. The RNG constantly generates random numbers that correspond to symbols on the reels of the slot machine. Whatever the slot machine generates is what will determine if you make a winning combination or not.
It is also important to know that winnings from slot games are mostly luck dependent since the sequences of numbers generated are random. Hence, playing pokies can't be considered to achieve financial freedom, but you can still win worthy prizes if lady luck is on your side. Now that you know how slot machines work let us answer the question about their cameras.
Do Slot Machines Have Cameras?
The simple answer to this is YES, slot machines have cameras. It is nothing to worry about as these cameras on the slot machines are not there to invade your privacy. But rather to ensure that you have the perfect gaming experience at the casino.
So, where can you find these cameras? The location of the camera on a slot machine depends on the design. The designers often take into account what the camera will be used for. Here are some common places where you will often find cameras in slots:
In the machine cabinet

Above the machine

At the sides of the machine
Why Do Slot Machines Have Cameras?
Regardless of where the cameras in a slot machine are placed, they are three main reasons why they have cameras. In general, cameras are used for security, game analysis and monitoring players. In the following paragraphs, we will explain each reason in more detail.
Security
Cameras in slot machines help prevent cheating, stealing and any other fraudulent activity in the casino. So, instead of having security personnel constantly moving about, the cameras in the slot machines would prompt them on where to go. You have nothing to worry about if you're not doing anything wrong in the casino.
Game Analysis
Another reason why a slot machine can have a camera is to analyze the games that people are playing. The essence of this is to know how players interact with the games. The casinos then use this to determine what needs to be improved in the game design or the gameplay.
Monitor Players
Basically, the casinos do this in order to track your activities. This is not meant to be creepy but to use the information they get to offer you targeted promotions. You can consider this a generous act by casinos to improve the gaming experience of special players.
How Do Casino Cameras Work?
Now that you know that slot machines have cameras and what these cameras do. Moreover, casinos use cams to watch even table games like blackjack. Let us take a look at how the cameras work. The cameras use advanced image recognition software to analyze activities.
The forward-looking camera scans everything in front of it. While the cameras that are mounted above or around the machine do the same thing but from different angles. They scan images and record activities within their range. If the software detects any unusual activities either from the slot machine players or even the staff of the casino, it will alert the security team.
Things That Can Make Security Pay Special Attention to You
Security in a casino is not there to harass you, but to protect you and other players. There are some things that you may do that would make them pay special attention to you. In this section, we will talk about some of those things.
Suspicious Behaviour
A gambler who displays suspicious behaviour while playing a table game or other games will be paid special attention to. Some of the suspicious behaviours could be loitering, avoiding security cameras, or just generally being nervous or agitated.
Cheating
If the casino suspects that a player is cheating, it can lead to them paying special attention to that player. This is just a routine check to ensure that everyone is playing fairly. As long as you aren't engaging in any fraudulent activity, there's no need to worry.
Large Bets or Wins
Casinos don't have issues with you placing large bets or winning big. They just want to ensure that you aren't doing anything odd or cheating other players. Sometimes this extra attention could be to protect you from anyone who is in the casino to steal from VIPs like you.
Intoxication
Alcoholic drinks are often available in a casino. The casinos cannot control how people drink. But they can protect gamblers who are intoxicated from harming themselves or other players in the casino.
General Dos and Don'ts in Casinos
Now that you know about slot machines and their cameras let us take a look at general dos and don'ts in a casino.
Dos:
Dress appropriately: If the casino has a dress code, comply with it. If they don't, just dress nicely.

Be respectful: Show respect to everyone in the casino. This includes casino staff and other players that you meet at the poker table.

Enjoy your time: Yes, you're in the casino to have a great time. Don't let anything stop you from enjoying yourself.
Don'ts:
Don't cheat: As you have seen, casinos frown upon cheating. So don't cheat other players or manipulate the machines in the casino.

Don't use your phone at the tables: This could be distracting to other players. And some other players may see this as a rude and offensive gesture.

Don't drink too much: You want to be able to be in control of your activities at all times. Excessive drinking puts you and other players in harm's way.
Conclusion
In conclusion, it is clear that existing slot machines do have cameras in them. However, these cameras are mainly used for security, analyzing games, and monitoring players. Also, understanding why casinos use cameras will let you know that they are not trying to invade your privacy.
Rather they may even be trying to understand your gaming pattern and give you special offers. There are also some general dos and don't in the casino, follow them and you will have an enjoyable and safe time at the casino.