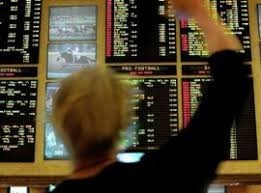 Market insights from Josh Appelbaum . . .
The dust has settled on Andrew Luck's shocking retirement announcement from the NFL. The 29-year-old star quarterback unexpectedly called it quits over the weekend. Luck cited injuries and being "mentally worn down" as the main reasons he hung up the cleats. 
Colts' fans aren't the only ones who will miss Luck. Bettors will, too. 
Luck went 49-34 against the spread (59%), winning +12.52 units with a 14.6% return on investment (according to BetLabsSports.com). This means a $100 spread bettor made $1,252 riding every Luck start throughout his 7-year career. 
On the moneyline, Luck went 53-33 (61.6%), winning +21.13 units with a 24.6% ROI. This includes a 17-20 record (45.9%) but +15.65 units as a dog (42.3% ROI).
The fallout from Luck's retirement has been swift. At Circa Sports, the Colts moved from -180 to make the playoffs to -210 to not make the playoffs. Indianapolis also plummeted from -120 to +350 to win their division, +700 to +2100 to win the AFC and +1500 to +4500 to win the Super Bowl.
Indy's season win total was adjusted from 9.5 (over -115) to 8 (under -120). In other words, the Colts were expected to go 10-6 or better with Luck and now are likely to go 7-9 or worse with Jacoby Brissett. 
How much is Luck worth to the spread? After opening at +3.5 for Week 1 against the Chargers, the Colts are now +7.
---