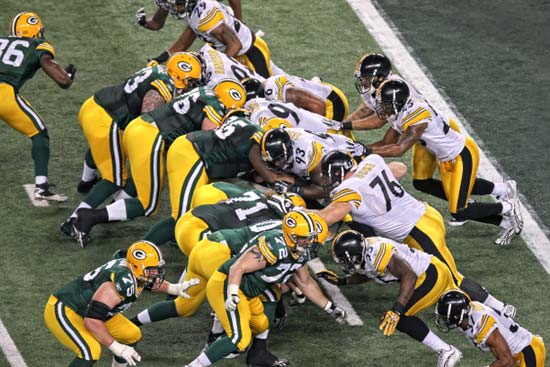 The Green Bay Packers and Pittsburgh Steelers are two hungry talented teams with latent potential to  go all the way in  2016-7 as they did 5 years ago.
Green Bay Packers GM Ted Thompson is never ever active in free agency. He just gets brand-new players from the draft, and this year was no different. All Green Bay did this year in free agency was re-sign linebacker Nick Perry, and add tight end Jared Cook as add another weapon for the best quarterback in the league, Aaron Rodgers. With Rodgers at the helm, Green Bay will always be Super Bowl competitors. With receiver Jordy Nelson coming back next season, the Packers' offense will return to its pre-2015 season hype, and it is going to be very dangerous.
The Pittsburgh Steelers nearly beat the Super Bowl champs in the Divisional Round in 2014, with injuries to star receiver Antonio Brown, Le'veon Bell and Deangelo Williams, and Ben Roethlisberger. They were a fumble from winning the AFC Divisional Round, and knocking off the ultimate Super Bowl champs. This team is absolutely loaded with skill, on both the offensive and defensive side. Pittsburgh's offense is absolutely stacked, with Ben Roethlisberger, Antonio Brown, brand-new tight end Ladarius Green, Le'veon Bell, and Deangelo Williams. Their defense is in fact also excellent, as they were a top 5 run defense last year. They simply need some more people in the secondary, and they can easily end up being genuine Super Bowl contenders.
---