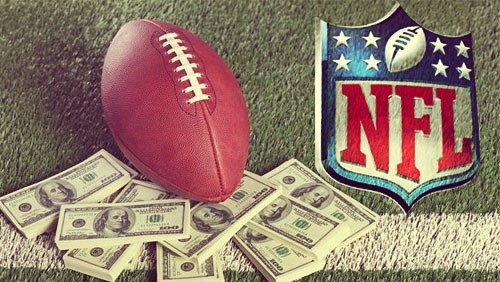 All over the USA, football is currently the most popular sport to bet on. Whether you want to bet on the NFL or even on college football, you have a myriad options when it comes to betting – from different types of bets, odds, bookies and more, it's a vast but highly interesting world. It can get a little daunting for beginners though, so today we'll be taking a look at all the NFL betting essentials, ensuring you can get started with ease and get involved in all the excitement. Whether you're a rookie or just a little rusty, we'll get you all up to speed. Without further ado, let's dive in!
Ways to Bet on the NFL
You've got a wide array of ways to bet on the NFL. The most simple type of bet, and one of the most popular, is the moneyline – this means you're simply betting on which team will come out the winner, regardless of the margin of victory. Odds will translate into how much you get paid back for your bet. For example, if a team is a strong favorite, they'll be listed with a negative odd – such as Patriots (-200) – which means that if you bet $200 on them to win and they do come out victorious, you'll get $100 profit.
Then, you can start to go deeper and more complex – and either go with your gut or dive into the books, records, statistics and more to make a careful, informed decision, it's as shallow or deep as you want it to be. Some more detailed bets are:
Bet on a pass completion

Betting on whether the following play can be first down, turnover, score or kick




3.Betting on what kind of play the offense will call next: Run or pass




4. Betting on NFL futures – betting on which team will be the eventual Super Bowl champion, divisional champion or number of wins that a specific team will earn during the regular season
These are just a few examples of the bets you can place – and lots of bookies allow you to place them when the game's paused all throughout the game. If you're into these, it's important to feel when the play's momentum starts to change so you can react appropriately.
The Pointspread:
 The point spread (also simply known as the "spread") is one of the most common bets as well when betting on NFL or college football odds. The spread entails assigning a betting line that a team is either favored to win by or predicted to lose by. Negative betting lines such as -5.5 show that the team is the favorite out of the two and expected to win by a margin of 5.5 points. On the other hand, positive betting lines such as +8.5 indicate that a particular team is an underdog and expected to lose the game by 8.5 points.
How to Improve Your Chances
While betting on the NFL is a fun and exciting experience whether you win or lose, it's always better if you get a sweet payoff at the end. In order to improve your chances of making the right bets you've got a few strategies you can take advantage of.
Only use money you can afford to lose – not only will this keep you safe at all times, but it will also relax your mind and ensure you make better, more rational decisions when betting. Less stress = better bets.
Only bet around 5 percent of your bankroll at a time – if you're starting bankroll is $2000, only bet around $100 each time. This will allow you to recover from losses and slowly but surely turn a profit.
Do your due diligence – even though you can bet with your gut for fun, you will want to study up before you make larger bets with confidence. Learning the main history of the teams, the players, the stadiums, the coaches, how the weather will be like, among other details, is all part of doing your due diligence. It can be exhausting but also quite entertaining – if you want to skip this step and still get the rewards you can always go with some pro NFL betting advice, picks and information from experts that have already done all the work for you. There are a few excellent services out there – you can read this guide to discover the best ones.
Practice – you can read and theorize as much as you want, nothing beats hands-on experience. If you really want to get good at betting you need to go out there and place some bets. Learn from your mistakes and constantly improve, aiming to turn yourself into a confident, successful NFL bettor.  Of course, for free computer-based picks  you should be using FF-Winners.Com!
Conclusion
And there you have it folks – a quick, straightforward but highly effective introduction to the world of NFL betting. Reading this article while the NFL season hasn't yet begun? Well, you can always take the opportunity to start getting ready for it! We hope this handy guide has been helpful but remember – this is just the start. Familiarize yourself with the teams, with the coaches and with the game, go out there and place some paper bets first (fake money) to get some hands-on experience and always keep the tips we've discussed above in mind. Thank you for reading and as always – good luck!