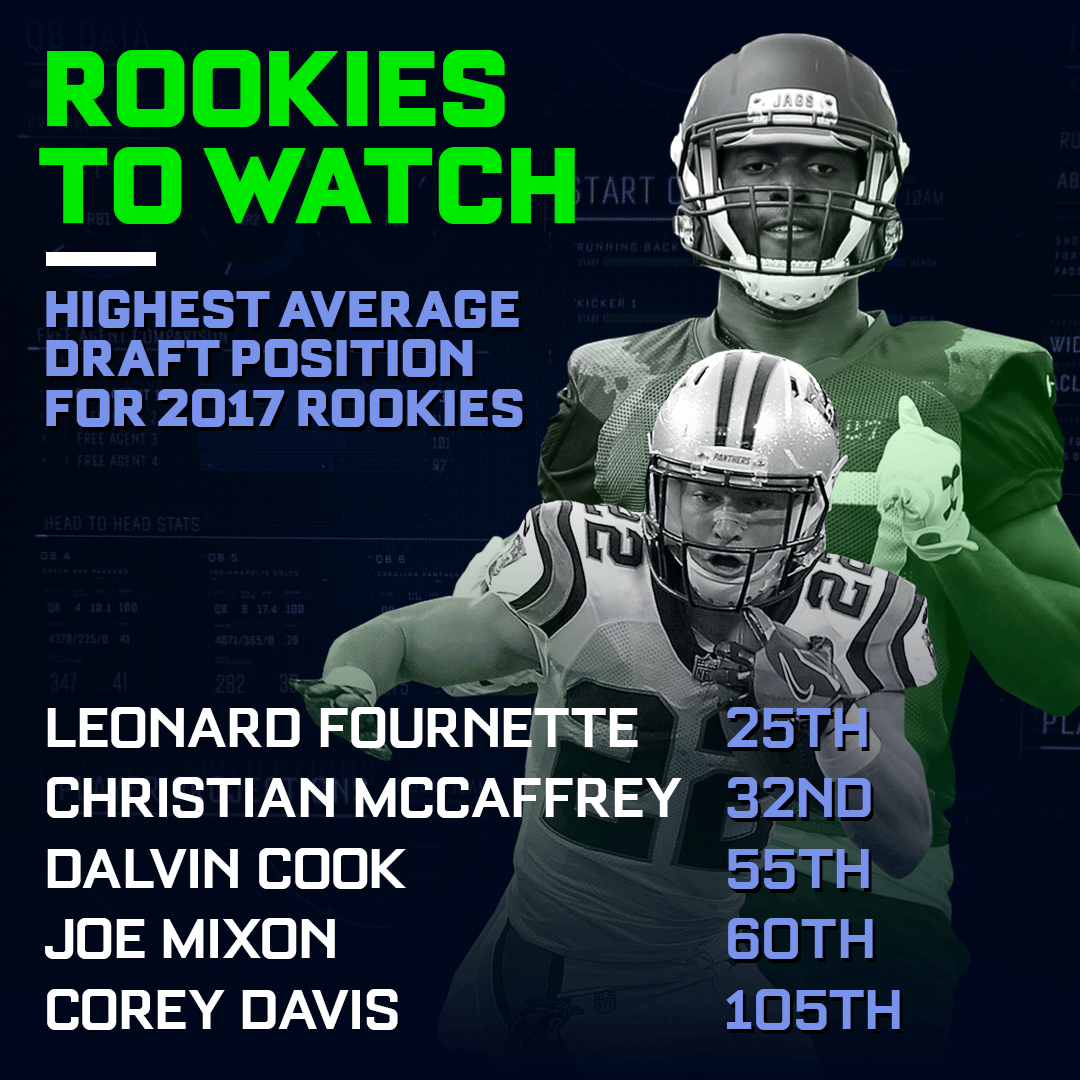 There is no better time than now for fans to draft players to their fantasy football teams. Sunday's games have a lot to tell about the players and their value to their teams. Based on their performance, you can tell what player deserves to be on your team, and who is not worth the investment. Read on to get more insight on the NFL odds for week 1.
Could Robby Anderson be the New York Jets' No. 1?
Anderson's performance last season was nothing if not sterling, which is why he really ought to be a top priority for the Jets. With 14 receptions, 29 targets, 240 yards and 2 scores last week, he is well above most other players. He is a little over 6 feet tall, which makes him the tallest receiver. He might not weigh much at 190 lbs, but there is no denying that he is talented. Despite McCown's attack on Saturday, Robby still deserves a place as one of the best New York Jets players.
The Patriots' Backfield Uncertainty
There is little clarity on the status of the Patriots' backfield. Dion Lewis seems to bear the bulk of the work after veteran player Mike Gilislee's hamstring injury. Last season, Lewis did not get much time on the field due to injury, but this season seems more promising for him. According to many fantasy football enthusiasts, players like Rex Burkhead and James White seem invaluable, but the team's coach Bill Belichick thinks that Lewis is just as important to the team.
Jameis Winston's Astounding Performance
Winston beat Mike Evans with 7 targets and Cameron Brate with 19 and 8 yard gains, which is really not surprising. He remains a valuable player for his team, and one that you should consider drafting to your fantasy team. The case is different for rookie O.J Howard who despite showing great potential during the game remains a risky investment. Evan's regression is a mere rumor, and since he has proven himself in other seasons, you might want to draft him into your team.
Is Kenny Galloday The Lions' Star?
After two touchdowns, Lions' rookie receiver enjoyed his well- earned time in the limelight. He has both flair and athletic ability, although this does not guarantee him a spot in the fantasy football community. This is because the Lions players rise through the ranks in a designated way. Currently, Marvin Jones, Eric Ebron and Theo Riddick are above Galloday in the pecking order. He might however be lucky since Ebron is prone to injury and Jones suffered huge statistical drop, so Galloday might still get his chance to shine.
Who will be the Dallas Backfield?
After Darren McFadden's performance on Sunday, there is no doubt that he will be the Dallas backfield. He might be getting old and losing some of his exceptional flexibility as he turns thirty before the season kicks off, but he is still one of the team's best players. Elliot's pending suspension makes him a risky investment for your fantasy team. It is also hard to guess what a fair price for Zeke would be.
Colts Panic Due to Andrew Luck's Absence
Luck has been missing in action for a while now after he suffered a shoulder injury that needed to be surgically repaired. This veteran quarterback's absence from the field is unsettling to say the least. To make matters worse, his backup, Scott Tolzien, is not half as inspiring as Luck is. The team's manager has not clearly stated that Luck won't be joining the team, so there is still a glimmer of hope that he might return.
Rookies prove themselves
2017 seems like the year for rookie running backs to prove themselves. These include such players as Leonard Fournette, Dalvin Cook, Joe Mixon, Christian McCaffrey and Alvin Kamara. It is somewhat reminiscent of the year 2014 where rookies like Odell Beckham Jr., Kelvin Benjamin and Mike Evans proved to be talented wide outs. Some rookie quarterbacks to watch out for include Deshaune Watson, Mitchell Trubisky and Deshone Kizer. Although it is clear that these rookies have immense talent, it is best to first observe them before drafting them for your team.