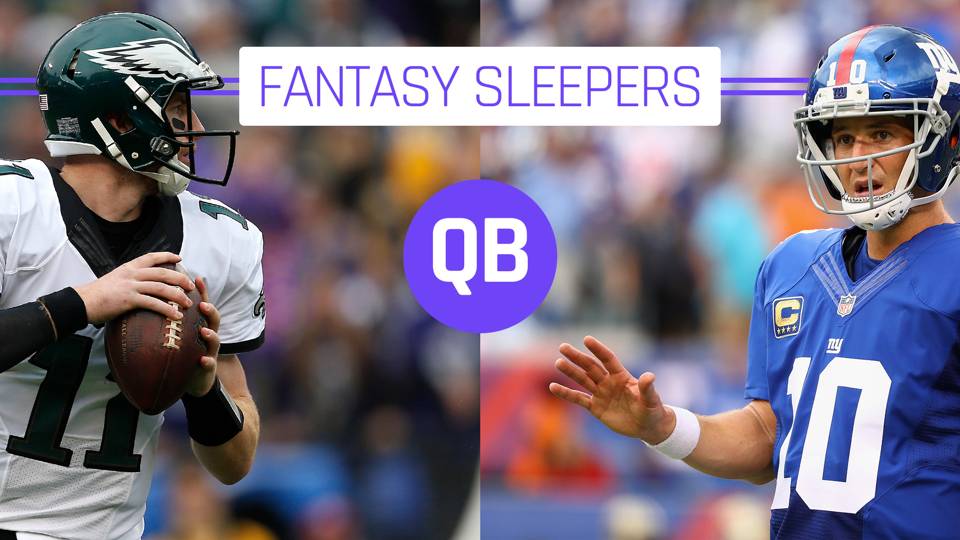 Everyone is looking forward to the kickoff of the 2017 NFL season and not just because of the New England Patriots/Kansas City Chiefs game that will get things started. Certainly the NFL betting odds this season are worth the hype.
Everyone wants to know whether or not the Patriots will be dethroned and who will carry out the deed. But for fantasy football enthusiasts, there is a whole other prize at stake. If you are part of a fantasy football league, then the chances are high that you already drafted.
But if you haven't yet, there are a few significant quarterbacks you might have slept on but who most definitely deserve your consideration for the 2017 season. Sleeper quarterbacks like this are easy to miss.
But if you are looking for a QB late in the draft, these guys could make all the difference to your prospects this season.
The first name on the list has to be Jay Cutler. Maybe you thought you would never have to give Cutler another thought. After all, he seemed pretty determined to retire in the offseason. You probably think that he is already off somewhere polishing his broadcaster abilities.
But you are wrong. Dolphins Coach Adam Gase threw his retirement plans out the window and dragged him back into the game, not only because of the experience he brings to the table as a former Chicago Bears and Denver Broncos QB but also because Ryan Tannehill was sidelined by a knee injury that has pretty much ended his season.
Miami couldn't afford to continue without  Cutler. So he is back in the game with a one-year deal, so do not count him out. This is as solid a first or second quarterback as they get.
Brian Hoyer closely follows Cutler on this list. Some people want to discount him because he can barely keep C.J. Beathard off his back. The San Francisco 49ers rookie is definitely impressive. But Brian is all but certain to keep his starting job this season.
And you know that Kyle Shanahan, the new coach, is going to get the best out of him. That is what Kyle does; he takes talent and polishes it. Brian is definitely a talent. He delivered a solid performance in the preseason.
The fact that he has largely gone undrafted is surprising. But he still makes a great last-round QB pick; so you might as well pounce on him.
DeShone Kizer has the most to prove of the bunch because no one knows whether or not he will be productive for the Browns' offense this season. But the preseason gave everyone plenty of reason to keep an eye on Kizer. His 8 carries for 47 yards showed just how mobile he can be.
And with a solid team of receivers by his side, Kizer's stock is all but guaranteed to rise.
People do not know what to make of Deshaun Watson of the Houston Texans. He isn't expected to start. But do not be too quick to count him out. The one person standing in his way is Tom Savage.
But Tom is only guaranteed to start in Week 1. The veteran is unlikely to hold out for the whole season. So expect Watson's potential to explode in the near future.