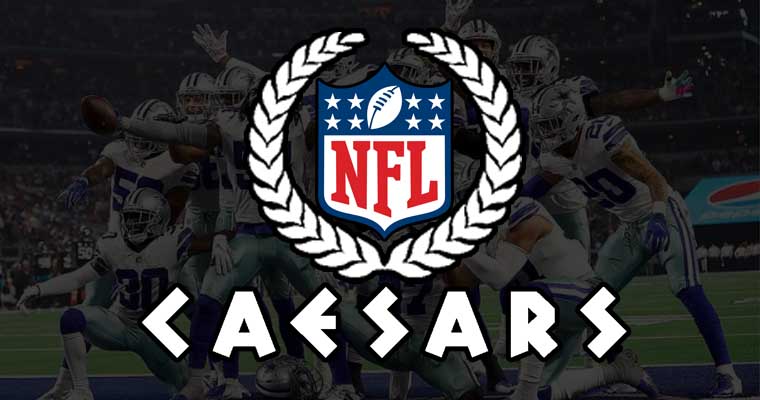 After years of outright contempt for gambling, the National Football League has brokered a deal with Caesars Entertainment Corp., which will impact football fans and casino players alike. Caesars is currently the largest casino operator in the US and the fans have long been awaiting to see the NFL enter the gambling world.
From rejection to golden deals
Until recently, the NFL famously avoided to get involved with gambling and sports betting. The NFL claimed that gambling was one of the biggest threats it could face, and it was one of the most vocal opponents to sports betting and its effects on the game. But the NFL surprised everyone earlier this year when it announced that Caesars Entertainment would be its first-ever "official casino sponsor". Insiders expect an arrangement of $30 million-per-year for the next three years.
Last year, the Supreme Court's decision to overturn the Professional and Amateur Sports Protection Act allowed states to legalize sports wagering. The ruling directly resulted in the NBA, NHL and MLB partnering up with MGM Resorts International, Caesars' biggest competitor, and in the more recent deal between Caesars and the NFL.
What does this deal mean for me?
Although the exclusive deal has not mentioned sports gambling as such, it certainly represents exciting opportunities for football and gambling enthusiasts. As of now, Caesars can use NFL trademarks so that fans can expect to find NFL branded items in casinos near them. Fans might also be able to witness NFL exclusive events in selected casinos and hotels. For instance, Caesars Rewards members can rejoice at the possibility to experience the unique NFL Draft Party, taking place at the famous Caesars Palace in Las Vegas. For the few unlucky ones unable to fly out to Vegas straight away, do not despair, Casinorange.com got you covered! You can try your luck at some of the best online casino games until NFL events come to your favourite casino.
Hopefully, the recent merger between Caesars and Eldorado Resorts Inc. will increase the NFL offerings for fans. Although both companies failed to mention the NFL sponsorship during the official deal announcement, we can already speculate on how the newly largest casino company in the US will make most of this partnership for gambling fans who love football.