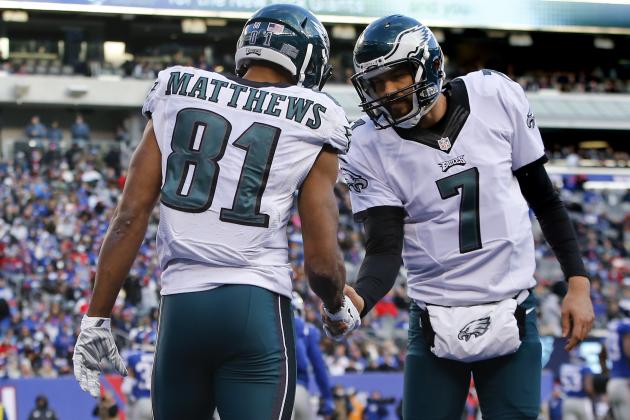 The Philadelphia Eagles seemed like a mess after the Chip Kelly experiment crashed and burned, and new head coach Doug Pederson inherited a team that had lost offensive weapons DeSean Jackson, Jeremy Maclin, LeSean McCoy and DeMarco Murray because of Kelly's incompetence.
The Eagles traded up in the 2016 NFL Draft to draft QB Carson Wentz from North Dakota State with the number two overall pick. Many questioned the move, especially for a new head coach to invest his future in a QB who was from an FCS school. Wentz has played exceptionally well through 3 games, leading them to a 3-0 record. His most impressive performance was last week's 34 to 3 thumping of the Pittsburgh Steelers, when he thre for 301 yards and 2 TDs. The thing critics of Wentz did not take into account even though he played FCS college ball, is thatthe Bison ran a pro-style offense which has allowed for a much easier transition to the NFL with Doug Pederson's west coast offense.
The Eagles have also emphasized running the ball to help the rookie QB, and they use a four headed monster led by RB Ryan Mathews. Darren Sproles, Kenjon Barner and Wendell Smallwood are change of pace, "scat" backs that allow Wentz to hit easy checkdowns that can go for big yards. WR Jordan Matthews has become his favorite target, with 15 catches for 204 yards and 2 TDs. Nelson Agholor has also stepped up with 11 catches for 120 yards. Someone to keep an eye on as the season progresses is WR Dorial Green -Beckham, who is 6″ 5′ and could become a monster in the redzone. The defense is in the top 8 in total, pass and rush defense. The run defense has been especially impressive as they are 2nd in the league, led by the best interior DL Fletcher Cox. Cox was just recently NFC defensive player of the month.
The offense has proven to not be too complex for Wentz, as he has shown a knack to take what the defense gives him and not force it into coverage. He will eventually make some rookie mistakes, but if he shows resolve to bounce back and continue to improve and get his playmakers the ball, he could prove to be the answer at QB the Eagles have needed since Donovan McNabb. If the defense continues to play well, the Eagles should earn a playoff spot because the NFC East is so inconsistent and up in the air. Every team has serious issues, the Eagles are  the most consistent team in the division as of right now. They are ranked #12 overall in our NFL computer power rankings.